Humans can only perceive three dimensional space but theoretical math works out just fine when manipulating objects in four or more spacial dimensions. Mathematicians, scientists and philosophers still debate whether higher spacial dimensions actually exist.
It's hard to imagine higher dimensions. Even one additional spatial dimension is hard to see with your inner mind's eye. If you want to imagine six, seven or eight spacial dimensions it isn't just hard – no one's even truly conceptualized hyperspace. It's what makes the subject compelling but also what makes it frustrating to talk about. The examples theorists are able to use to help people "visualize" what can't be seen must work within human limitations, and are thus second and third dimensional examples of a higher dimensional concept or object.
"Wait a second," some of you are wondering, "Isn't TIME the fourth dimension?"
This article is about spacial dimensions only. Personally, I agree with Amrit Sorli and Davide Fiscaletti's work which I feel adequately proves that time is NOT a spacial dimension. If you want to debate this issue further, you can read my reasoning in my follow up piece, Time: fourth dimension or nah?, also available on Cosmoso.net
One of the most basic exercises in multidimensional theory is to imagine moving in a fourth. The distance between you and everything around you stays the same but in some fourth dimension you are moving. Most people can't truly do this imagination game because there in nothing in our three spacial dimensions to compare the experience to.
Flatland
In the famous book about spacial dimensions, Flatland, living, two-dimensional beings existed in a universe that was merely two dimensions.  A being with three dimensions, such as a sphere, would appear as a circle able to change circumference as it moved through a third dimension no one in flatland has ever conceptualized.
Humans evolved to notice changes in our three-dimensional environment, inheriting our ancestors ability to conceptualize space in three dimensions as a hardwired trait that actually stops us from conceptualizing other aspects of reality that might nonetheless  exist. Other people see hyperspace as a theoretical construct of mathematics that doesn't describe anything in reality, pointing to the lack of evidence of other dimensions.
Tesseracts Predate Computer-assisted Modelling.
We are able to conceptualize three dimensions in the abstract when we watch TV, look at a painting, or play a video-game. Anytime we look at a screen we watch a two dimensional image from a point outside that dimension. Having an outside point of view for a three dimensional space could give us a way to artificially understand a higher spatial dimension. Until that time comes, we are sort of stuck explaining fourth dimensions by demonstrating how it would look on a two dimensional screen which we view from a third dimensional viewpoint.
It's kind of like imagining "one million"; you can prove it mathematically to yourself, you can count to it and you know how valuable it is but you can't truly picture one million of anything. Trying to explain this conceptualization problem with words is pretty tough because your brain is not equipped to handle it. Humans try to wrap their minds around it and dream up ways to explain hyperspace to each other anyways.
4D Rubix Puzzle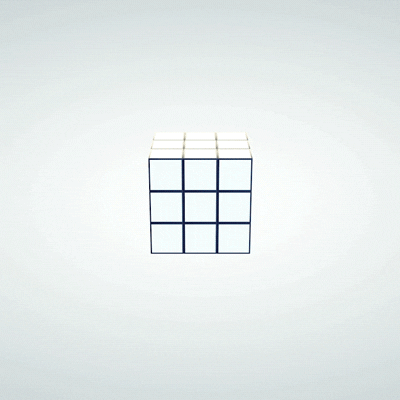 A rubix cube is particularly compelling as a multi-dimensional teaching tool, because it puts spacial dimensions in the abstract in the first place, and then gives the cube the ability to change the dimensional orientation of a third of it's mass. It's hard to wrap your head around a normal three dimensional rubix puzzle. By adding another dimension and using the same principle, one can ALMOST imagine that fourth spacial dimension. Most people can't solve a three dimensional Rubix puzzle but if you think you are ready for the fourth dimension, you can download it and play it on your two dimensional screen, here: Magic Cube 4D
If you don't think you're ready to try and solve that puzzle but you want to know more you can watch this roughly 1/2 hour video about it:
Miegakure
If you want something a little less abstract than Rubix, check out this prototype for Miegakure, the surreal PlayStation 4 game that lets the user explore a four dimensionally capable world through three dimensional spaces that connect to each other through higher dimensions. It's a great idea that makes everyone have the initial thought of wondering how the heck they coded it. Then the idea sinks in and you realize they wrote the code first and played with the visual manifestation as they went. It's a great metaphor for the idea in the first place; begins as a concept rather than an observation. The essence of the argument against hyperspace actually existing is the lack of physical evidence. Unlike a ghost story or a spiritual, religious attempt to explain the supernatural, there is actually mathematical evidence that seems to make higher dimensions possible. It has logical evidence as opposed to empirical data. There are ways to observe without using human senses but it's difficult to prove an observation of something the majority of humans have trouble even seeing with their mind's eye, so to speak.
One day we might be able to use technology to increase our understanding of this abstract concept, and manipulate an entirely new kind of media. For now we are stuck with two and three dimensional visual aids and an mental block put in place by aeons of evolution.
 Read More about Hyperspace on Cosmoso.net~!